Welcome!
Vital Sounds . . .
is a professional mobile disc jockey entertainment service operating in the entire Bay Area. Over the years, we have established a reputation for being reliable, cooperative, and accommodating to our client's specific needs with personalized services.
We are available to assist you in providing quality music services for any upcoming event or occasion such as weddings, baptisms, graduation parties, birthday and company parties, or high school reunions. We look forward to the opportunity of working closely with you in order to insure a most successful and memorable event!

Music Selection . . .
Vital Sounds specializes in Greek, Arabic and American dance music. In addition, we offer hundreds of titles and artists for you to select, ranging from the Big Band Era, to many Latin choices and the latest dancing hits. A list of song titles is offered by Vital Sounds to help you choose specific titles and artists to be played at your event. During the course of your event, our disc jockeys constantly try to balance the mood of the crowd, by accepting occasional requests from the guests while having in mind your musical preferences and instructions.

Services . . .
The client has flexibility to request a variety of services offered by Vital Sounds. For example, you choose the DJ attire, type of lighting, if any, and whether you want the DJ to act as "Master of Ceremonies" for your event. We will be pleased to offer our suggestions on how to coordinate a particular event. Our clients may discuss the details of their event via telephone or at a mutually convenient location.

Rates . . .
Our compensation is determined after discussing with you, your event duration, location, and any special requirements you may have.
If you would like to set up an appointment, or if we can be of any assistance in providing quality music entertainment, please feel free to call Alexander Mallas at
(650) 345-4742 or (650) 591-1010 (cellular).

Why Vital Sounds, the Bay Area's Premiere Mobile Dj Services?

It's simple: Experience, Dedication and Pride. After almost twenty years in the entertainment business, we are seasoned entertainment professionals. Because we are a small company and thrive on word-of-mouth referrals, each event means that much more to the success of Vital Sounds. Only seasoned Djs are assigned to weddings, assuring you of the quality that you expect and deserve. Vital Sounds guarantees its services, equipment, and personal attention to detail. We bring back up equipment and limit bookings to three events per weekend in order to maintain the highest quality performance available, every single time! This is not just a job for us, it is a career. With over a thousand events in our history, including Weddings, Anniversaries, Corporate Events, School Dances, Birthdays, and Reunions, you are assured of quality.
Call Today 650-345-4742 or 650-591-1010 to setup an appointment for a free consultation meeting.

For a memorable wedding party the choice is
Vital Sounds!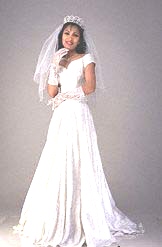 Member of the American Disc Jockey Association